Houston, Texas – April 27, 2021. Chasing Tails, rated as one of the best veterinarians in Houston is proud to announce an update to the services page for the Texas city. A top mobile vet can provide essential healthcare services for both cats and dogs in an "at home" setting.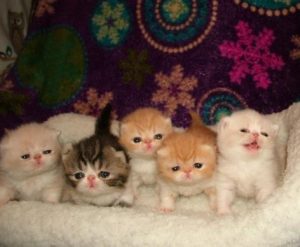 "When people think of mobile pet services, they normally think of dog washing and basic pet care. Houston residents are surprised to hear the type of services our mobile veterinarians offer. That is one reason why business is booming," explained Dr. Brittany Marvel, DVM. "We can handle check-ups, testing, and surgical procedures, for a dog or cat right at their door."
Pet owners living in the Houston area can review the updated list of services at https://chasingtailsvet.com/houston/. Rated one of the best veterinarians in Houston, Chasing Tails provides 'in-home services' for pet owners desiring a more manageable approach to veterinarian visits. The clinic van is equipped to handle both cat and dog surgical procedures, including; soft tissue, orthopedic, spay, and neuter. The mobile vet lab manages x-rays, bloodwork, and abdominal ultrasounds. Houston residents can review the mobile vet page. The veterinarian team supports the Houston, Texas, area, including College Station, Bryant, and Sugar Land.
BEST VETERINARIAN IN HOUSTON PROVIDES 'IN HOME CARE' BEYOND EXPECTATIONS
Here is the background on this release. Pet owners in the Houston, Texas area might worry about shuttling an animal to a surgical procedure. A long, uncomfortable car ride in Houston traffic and post-op stay in a veterinarian's clinic might be difficult. The unfamiliar smells and lodging could cause stress to an animal during recovery. For these reasons, Chasing Tails announces an update to the vet services page. A professional vet team can arrive at a home with a mobile clinic equipped to handle various surgical procedures. Clinic vans are designed to manage orthopedic and soft tissue surgery for both dogs and cats. The best veterinarian in Houston, in summary, may be the one who makes house calls.
ABOUT CHASING TAILS MOBILE VETERINARY SERVICE
Chasing Tails is a top-rated mobile vet service operating in College Station and Houston, Texas. Let the "vet near me" become the veterinarian who makes house calls. The company's vets make "house calls" by coming to the client's house to service a dog or cat in the comfort and security of their own home. The mobile vet clinic now services both College Station / Bryan, Texas, and Houston, Texas, mostly the Houston neighborhoods northeast of downtown such as Houston Heights and River Oaks. The company aims to be the best vet in Houston and College Station, one pet at a time, one dog at a time, one cat at a time, one house call at a time. The company also offers safe and kind pet (dog or cat) euthanasia services. Contact Chasing Tails today to explore how a mobile veterinarian service might be the best veterinarian in Houston and College Station.