Houston, Texas – March 2, 2021. Chasing Tails, a best-in-class veterinary clinic offering mobile service for Houston and College Station Texas is proud to announce a small but significant milestone in its website upgrade project.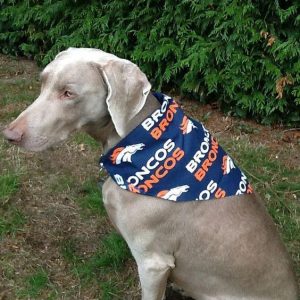 The new "footer" appears at the bottom of every page and helps website visitors instantly grasp the service offering and how a mobile vet might be just the best veterinarian near them for their dog or cat.
"Many Houston and College Station residents look for the best vet but don't realize that a mobile vet might be just the thing. If a dog or cat thinks they are being taken to the vet, their stress and anxiety levels can rise quickly. That's not good. A mobile vet can offer a best-in-class alternative to traditional vet clinics," explained Dr. Brittany Marvel, DVM. "Our vets are fully equipped to manage regular pet check-ups and services in a mobile van. Pets can remain relaxed and happy at home while we come to them. Our new footer encapsulates our value proposition and we're excited to announce it."
Pet owners in Houston and College Station can review the new website update by visiting the very bottom of each page. The mobile pet care service is available in College Station and key neighborhoods in Houston such as River Oaks. A team of professional veterinarians can be scheduled to provide full-service 'house calls' for pets, specifically dogs and cats, including the following: yearly pet check-ups, spay and neuter surgery, dog dental cleaning, heartworm testing, and annual blood work. The mobile vet clinic also manages euthanasia at home in a compassionate and personable manner for both dogs and cats. Interested persons can learn even more about finding the best veterinarian for them at https://chasingtailsvet.com/best-veterinarian/ or call into the Clinic to book an appointment.
ABOUT CHASING TAILS MOBILE VETERINARY SERVICE
Chasing Tails is a top-rated mobile vet service operating in College Station and Houston, Texas. Let the "vet near me" become the veterinarian who makes house calls. The company's vets make "house calls" by coming to the client's house to service a dog or cat in the comfort and security of their own home. The mobile vet clinic now services both College Station / Bryan, Texas, and Houston, Texas, mostly the Houston neighborhoods northeast of downtown such as Houston Heights and River Oaks, etc. The company aims to be the best vet in Houston and College Station, one pet at a time, one dog at a time, one cat at a time, one house call at a time. The company also offers safe and kind pet (dog or cat) euthanasia services. Contact Chasing Tails today to explore how a mobile veterinarian service might just be the best veterinarian in Houston and College Station.