Houstonians are a busy lot, and Houston is an enormous city. It has a population of 2.31 million, so that's pretty big. The traffic? Horrible. Well, many busy Houston residents are discovering "Chasing Tails" mobile vet in Houston, Texas.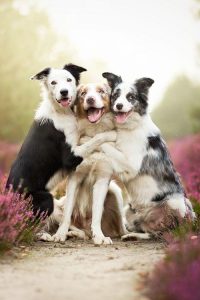 That's right! at Chasing Tails, instead of you having to chase your tail and bring your ailing pet to the veterinary surgery, our vets will come to you instead. We love to do this because so many pets get frightened and nervous when they visit a surgery. They are in a waiting room surrounded by people with other pets – big dogs, small dogs, yappy dogs, meowing cats, the odd rabbit, gerbil, a hamster or two – and it all becomes very confusing and upsetting for them. There are all those different scents too. Yes, it's fair to say that pretty much no pet ever enjoys a visit to the vet.
And yet, it is essential for your pet to see the vet if it is ill or for annual vaccines and boosters. This is the reason why, at Chasing Tails, we have set up our business in such a way that we come to you. Your pet remains in the comfort of home, so isn't surrounded by hordes of other animals, but just his or her family. So, there is no worry or fear of the unknown because your pet is where it feels happy and comfortable.
Many Pets Look Forward To Our Visit
With our mobile vet service in Houston, Texas, we have found that many of our customers' pets actually look forward to a visit from us. When they get to know us, it is just like having family or friends round to your home, and cats and dogs greet us as they would them. We are just another friend who has come to visit.
There is another big benefit too, as far as you are concerned, and that is that you don't have to fight your way through the Houston traffic in order to bring your pet to the vet.
With our mobile vet service in Houston, Texas, we can do everything at your home that you would expect of any vet service. When you take on a new puppy or kitten, we offer you our Happy Tails membership package. This includes three house calls, all the essential vaccines and boosters, intestinal parasite screening, three dewormings, and one month flea and heartworm prevention all for one fixed price.
With our mobile vet service, we also visit you at a time that suits you. You can simply book an appointment as you would do when visiting the vet, and we'll come to you at that time.