March 29, 2021 – Houston, Texas. Chasing Tails, a best-in-class veterinary clinic offering mobile service for Houston and College Station Texas is proud to announce a page update. Residents searching for a mobile vet in Houston's River Oaks Neighborhood can review the site-specific page.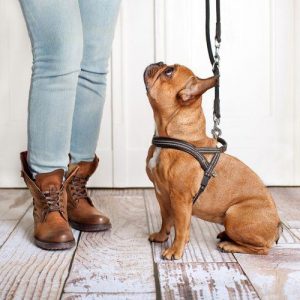 "River Oaks residents expect to find upscale services for their pampered pets," explained Dr. Brittany Marvel, DVM. "This is why we created a page focused on the River Oaks community and mobile vet care. We deliver by arriving right to their home for a top-tier experience."
Houston residents can review the River Oaks neighborhood vet page by Chasing Tails at https://chasingtailsvet.com/houston-river-oaks-neighborhood/. The new page shares the advantages of choosing a best-in-class mobile vet in the Houston area. Benefits can include home visits by friendly vet technicians skilled in creating a low-stress atmosphere for pets during an examination. A mobile veterinarian can provide yearly check-ups, bloodwork, x-rays, and pet exams. Surgical procedures range from spay and neuter to orthopedic pet surgery. Routine dental cleanings and nail clippings are also on the list for both dogs and cats. River Oaks residents searching for a first-rate vet in the Houston area can review the "best veterinarian" page at https://chasingtailsvet.com/best-veterinarian/. On specific issues such as "pet euthanasia," the company even has information pages as at https://chasingtailsvet.com/pet-euthanasia/.
HOUSTON PETS GET 'ROYAL TREATMENT' FROM A TOP RIVER OAKS NEIGHBORHOOD VET
Here is the background on this release. Houston residents might expect pets to receive the same luxury services as family members. If a dog needs to see a veterinarian, waiting at a clinic, among other unhealthy animals, might be unfavorable. Indeed, the preferred method of care could include one-on-one attention from a highly rated vet team. People living in Houston's posh River Oaks Neighborhood may expect a personalized vet visit in the form of a house call. For these reasons, Chasing Tails announces an update to the Houston River Oaks Neighborhood vet page.
ABOUT CHASING TAILS MOBILE VETERINARY SERVICE
Chasing Tails (https://chasingtailsvet.com/) is a top-rated mobile vet service operating in College Station and Houston, Texas. Let the "vet near me" become the veterinarian who makes house calls. The company's vets make "house calls" by coming to the client's house to service a dog or cat in the comfort and security of their own home. The mobile vet clinic now services both College Station / Bryan, Texas, and Houston, Texas, mostly the Houston neighborhoods northeast of downtown such as Houston Heights and River Oaks, etc. The company aims to be the best vet in Houston and College Station, one pet at a time, one dog at a time, one cat at a time, one house call at a time. The company also offers safe and kind pet (dog or cat) euthanasia services. Contact Chasing Tails today to explore how a mobile veterinarian service might be the best veterinarian in Houston and College Station.