October 11, 2021 – Sugar Land, Texas. Chasing Tails, a top-rated veterinarian serving the Sugar Land Texas area Texas is proud to announce a content update to its page on the Houston suburb.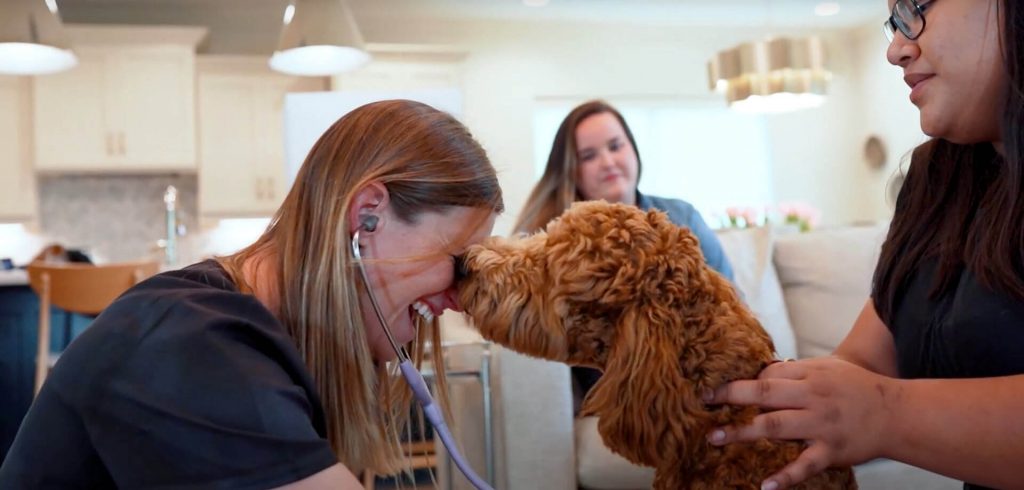 "Sugar Land is a bustling suburb with plenty of families and a long list of daily chores," explained Dr. Brittany Marvel, DVM. "Our at home or 'mobile' vet care helps make it a little bit easier to manage their day by eliminating one trip, that is, the trip to the veterinarian."
Residents of Sugar Land can review the newly updated page at https://chasingtailsvet.com/sugar-land/. Busy pet owners can schedule a 'house call' with a team of top-rated veterinarians to care for a dog or cat. Services can include yearly checkups and vaccinations, lab work, heartworm tests, x-rays, and ultrasounds. The mobile vet van is equipped for routine surgical procedures including spay and neuter, dental cleaning, orthopedic and soft tissue surgery. The vet team manages end-of-life support such as cat and dog euthanasia. People living around the Houston area can also review the new blog page for Sugar Land, Texas.
FAMILY-FOCUSED SUGAR LAND TEXAS FINDS TOP-RATED VETERINARIANS TO HELP SLOW THE HUSTLE
Here is the background on this release. The suburbs of Houston, Texas can be home to busy residents managing the schedules of children and pets. After-school activities, medical appointments, and family gatherings can pack a daily schedule. If a dog or cat becomes sick, or needs a yearly check-up, finding time to travel to a veterinarian's office may be difficult. The new content explains that a mobile vet team that services Sugar Land can bring professional animal care to a family's home. A fully equipped medical van can provide yearly pet exams, sick pet care, and routine cat and dog surgeries.
ABOUT CHASING TAILS MOBILE VETERINARY SERVICE
Chasing Tails is a top-rated mobile vet service operating in College Station, Houston, and Sugar Land, Texas. Let the "vet near me" become the veterinarian who makes house calls. The company's vets make "house calls" by coming to the client's house to service a dog or cat in the comfort and security of their own home. The mobile vet clinic now services College Station, Bryan, and Sugar Land, Texas. Northeast Sugar Land neighborhoods include Sugar Land Heights and River Oaks. The company aims to be the best vet in Sugar Land and College Station, one pet at a time, one dog at a time, one cat at a time, one house call at a time. The company also offers safe and kind pet euthanasia services. Contact Chasing Tails today to explore how a mobile veterinarian service might be the best veterinarian for a dog or cat.