College Station, Texas – May 21, 2021. Chasing Tails, a Team of College Station Veterinarians, is proud to announce an important new hire. Colleen Lambo, DVM (Doctor of Veterinary Medicine), brings a positive attitude and an incredible skillset to the team.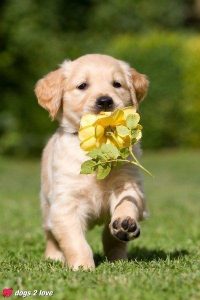 "We build our team of best-in-class veterinarians one person at a time," explained Dr. Brittany Marvel, DVM. "We are so excited to have Colleen Lambo join our team and our mobile vet service in College Station."
Pet owners can review Dr. Lambo's page on the website. That page explains her philosophy. As someone who always had pets growing up, Dr. Lambo knows firsthand how important furry and feathered friends are. They are family members and deserve to be treated as such. Her deep love for animals coupled with an interest in science and medicine made becoming a veterinarian an obvious career choice. She graduated from Kansas State in 2009, and moved to College Station in 2015 for a PhD at Texas A&M. People who want to learn more about veterinary services in College Station can visit the city-specific page at https://chasingtailsvet.com/college-station/. In all cases, pet owners are encouraged to reach out over the phone to discuss how the veterinary service can provide them with the best College Station veterinarian team.
BRINGING MOBILE SERVICES TO THE COLLEGE STATION VETERINARY MARKET
Here is the background on this release. Pet owners in College Station want the best veterinarian for their dogs or cats. Since College Station is a "college town," many of its residents are quite open to entrepreneurial trends. A mobile vet service, for example, is one that comes to the client's home. By announcing this important new hire, Chasing Tails has added one of the most well-known veterinarians in College Station to its team. Colleen Lambo DVM (Doctor of Veterinary Medicine) adds her incredible skills and passion to the company's mission to be not just a College Station Veterinary Clinic but the best team of vets in the city one dog at a time, one cat a time, one pet at a time.
ABOUT CHASING TAILS MOBILE VETERINARY SERVICE
Chasing Tails is a top-rated mobile vet service operating in College Station and Houston, Texas. Let the "vet near me" become the veterinarian who makes house calls. The company's vets make "house calls" by coming to the client's house to service a dog or cat in the comfort and security of their own home. The mobile vet clinic now services College Station, Bryan, and Houston, Texas. Northeast Houston neighborhoods include Houston Heights and River Oaks. The company aims to be the best vet in Houston and College Station, one pet at a time, one dog at a time, one cat at a time, one house call at a time. The company also offers safe and kind pet euthanasia services. Contact Chasing Tails today to explore how a mobile veterinarian service might be the best veterinarian in Houston and College Station.