Houston, Texas – July 30, 2021. Chasing Tails, a five-star rated veterinarian serving Houston, Sugar Land, and College Station Texas a is proud to announce an update to its city-specific page for Houston.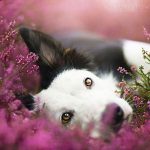 A new online map showcases the "local business" nature of its offerings. A listing of five-star reviews from local pet owners helps other residents of Houston and Sugar Land find the best vet nearby.
"The new map feature shows people exactly where our main office is. Yet clients do not come to us as we come to them, so the map just emphasizes that we are a truly local small business," explained Dr. Brittany Marvel, DVM. "Moreover, our Google reviews help residents understand how we approach their pets' medical needs," she continued.
Dog and cat owners in Houston can review the newly updated site-specific page at https://chasingtailsvet.com/houston/. The professional veterinarian team manages the needs of both dogs and cats. Services include complete wellness care, including heartworm tests, vaccinations, and lab work. When it's time to say goodbye, the service also offers in-home pet euthanasia. A fully-equipped clinic van can also provide bloodwork, ultrasounds, and on-site surgical procedures. Skittish cats and anxiety-ridden dogs can find a calming alternative in a Houston veterinarian who makes house calls. Dog owners searching for a mobile vet can review the dog-specific page.
HOUSTON MOBILE VET ARRIVES WITH FIVE-STAR REVIEWS FOR AN EXCELLENT 'BEDSIDE MANNER'
Here is the background on this release. For many pet owners, the personality of a veterinarian may be as important as the credentials. A welcoming and calm demeanor could be the key to a successful check-up for a nervous dog or cat. The added benefit of a highly-rated veterinarian team providing "house calls" could be the right combination. A map and five-star Google reviews help pet owners find the best veterinarian nearby. A team of compassionate and skilled vet technicians can drive directly to a residence in a fully-equipped van to support the medical needs of both dogs and cats. The best Houston mobile vet can deliver top-notch care and a great 'bedside manner' to both dogs and cats.
ABOUT CHASING TAILS MOBILE VETERINARY SERVICE
Chasing Tails is a top-rated mobile vet service operating in College Station, Houston, and Sugar Land, Texas. Let the "vet near me" become the veterinarian who makes house calls. The company's vets make "house calls" by coming to the client's house to service a dog or cat in the comfort and security of their own home. The mobile vet clinic now services College Station, Bryan, and Sugar Land, Texas. Northeast Sugar Land neighborhoods include Sugar Land Heights and River Oaks. The company aims to be the best vet in Sugar Land and College Station, one pet at a time, one dog at a time, one cat at a time, one house call at a time. The company also offers safe and kind pet euthanasia services. Contact Chasing Tails today to explore how a mobile veterinarian service might be the best veterinarian for a dog or cat.