At Chasing Tails, we are not emergency vets in Sugar Land, Texas, in the sense that we are not open 24/7/365. However, we are vets who come to your home, so you don't have to bring your dog/cat/parrot/hamster or any other creature to us, because we come to you.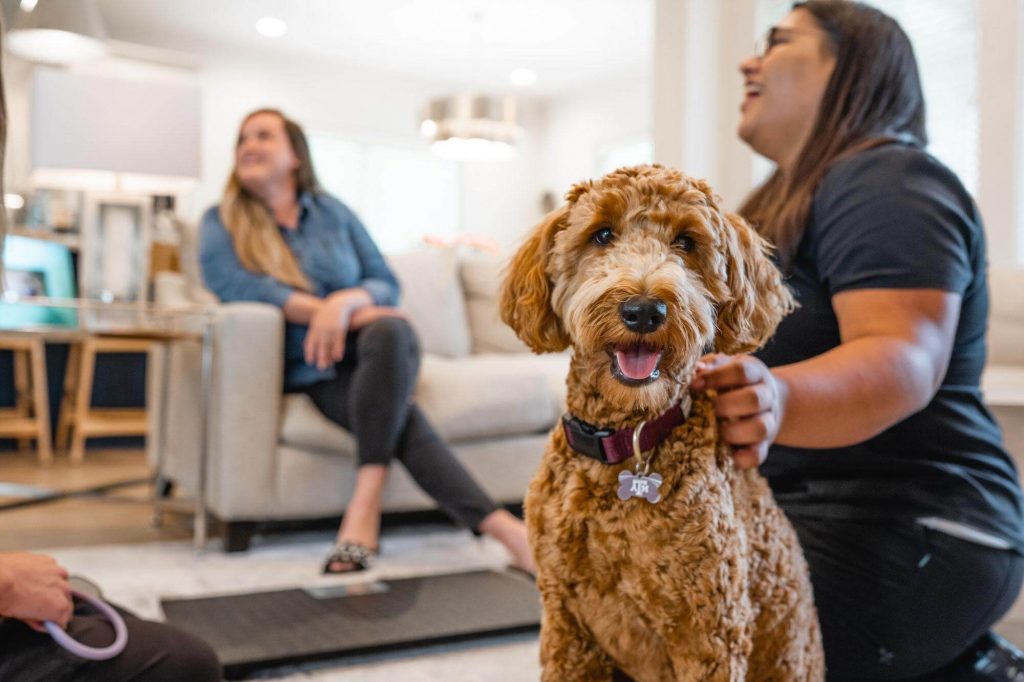 But even though we are not on call day and night as emergency vets in Sugar Land, Texas, nonetheless if you have a situation which is urgent yet not a true emergency, we can usually get to you the same day. So, you can book an appointment by clicking on the three lines at the top right of the website and then click on Book An Appointment.
Then you can see the options that we have available, and you can book at a time that suits you.
Pets Prefer A Home Visit Too
Many of our clients love the way that we work because it means that they don't have to drive across town to a veterinary surgery. Even better, pets prefer a home visit as well. There is no doubt that many pets become nervous when they are sitting in a waiting room with other cats, dogs, mice, and all sorts around them. They wonder what they are doing there. And they worry about what may be going to happen – even if you and I know that it is only going to be a quick jab for an annual inoculation. The problem is that they don't know why they are there, and that is what causes the worry.
So, when you use us as your visiting vets in Sugar Land, your pet has no worries at all because he, or she, is at home and in their usual surroundings. In fact, many of our doggie and cat patients regard us as friends and get quite excited when there is a knock on the door, and they find us there. Dogs start wagging their tails, and cats come and snuggle up brushing their cheeks on our legs as though we are long lost friends!
As mobile vets, we bring everything that you can possibly need for your pet right to your door. We can carry out surgeries and all sorts of examinations on the doorstep with our mobile surgery – in fact, everything that you can find in any veterinary surgery but without the necessity of having to travel. Travelling may not be too bad for you, but many pets don't like it.
So, while we are not emergency vets in Sugar Land, Texas, we can do everything that any other vet can do without you or your friend having to leave home.