If your dog is unwell, you obviously want the very best for him, or her, but that doesn't mean rushing off looking for dog hospitals in College Station. It's the same as with us humans, we need to see the doctor, and in the majority of cases the doctor can fix it without the need for going to a hospital.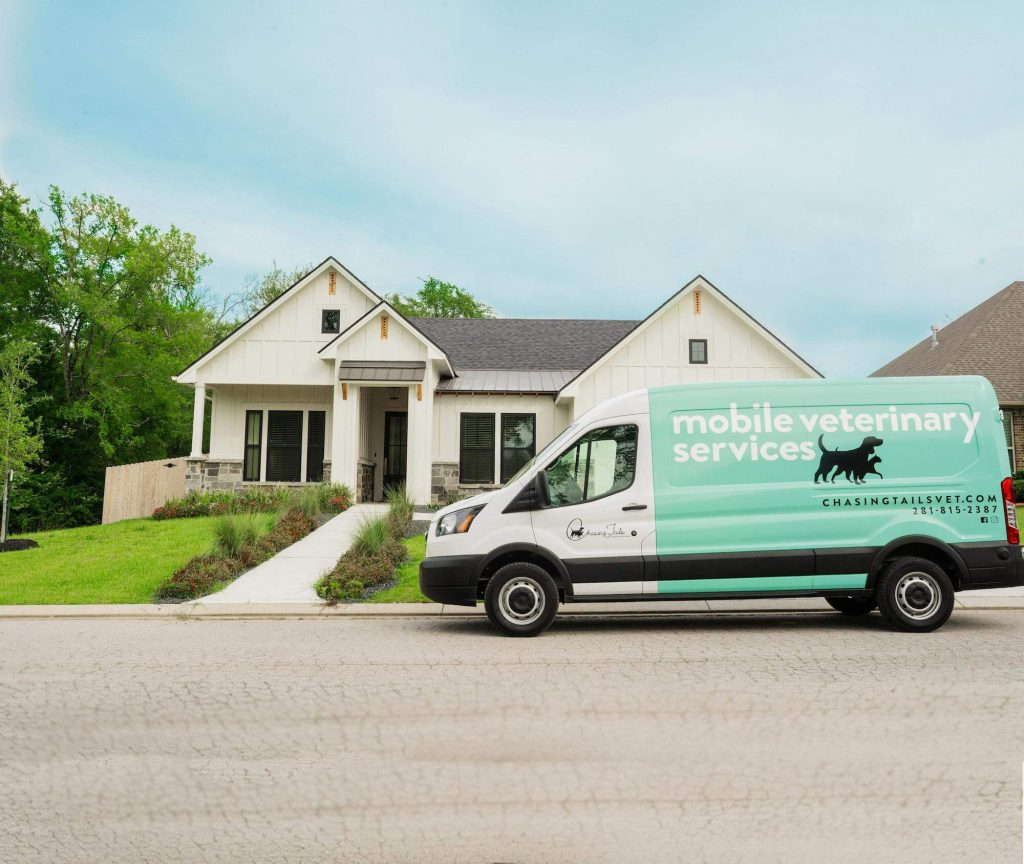 So, your first port of call when your dog is unwell is to take him or her to see a veterinarian. However, he may not be feeling like getting in the car and then sitting around in a waiting room with all sorts of other animals around him, and that is understandable.
In fact, at Chasing Tails, we understand this only too well, and that is why our vets will come to you. This means that your dog won't have any worries about going to the vet. You just stay at home, and we will visit you with everything that we need on board our mobile veterinary surgery. Certainly, there are dog hospitals in College Station, but in most cases, we can provide the care and advice that your dog needs without you having to go anywhere near one.
No Stress Or Worry For Your Pet
A home visit is just so much better for your pet, whether it's a dog, cat, or anything else, because there is no stress or worry for the pet. Furthermore, in many cases we can get to you the same day, and usually within 24 hours anyway. Our mobile veterinary clinic has everything that is needed to examine your dog and prescribe any medication that he or she may require from our included pharmacy.
We can also undertake all the necessary annual check-ups that your pet needs, and things such as nail trims, dental cleaning, X-rays, abdominal ultrasound, onsite blood work, and more. Our mobile surgery also enables us to undertake surgical procedures such as spaying and neutering of your dog or cat, and soft tissue and orthopedic work as well.
We have no less than four vets working full time with four veterinary technicians to support them, so we aim to get to you without delay. It is just so much more convenient for you as a pet owner, and importantly, for your pet. In fact, many of our dog and cat friends get really excited when we call to see them because they know us as friends, and in our opinion that is what we should be.
So while there may be an occasion when you need dog hospitals in College Station, in most cases we can deal with everything that your pet needs.