Taking your dog for a walk in the woods, down by the river, or anywhere else in the country is a great way for you both to get exercise and enjoy some peace and quiet. This is why dogs are often excited when you put them in the car. They think they are going "walkies."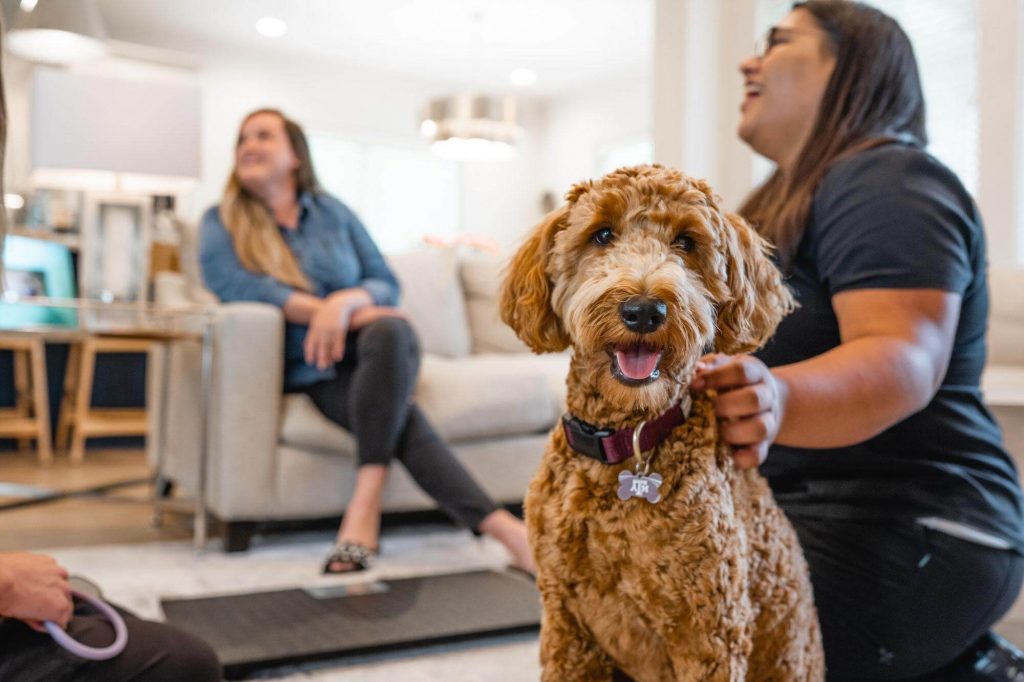 But when they arrive at the vets instead of the woods that's a whole different ball game. In fact, it's not a ball game at all. They have to sit in the waiting room until it's their turn to be seen, and there is no denying that they don't like it. It can stress them out.
For cats, going to the vet is even worse. First you put them in the cat basket which they don't like. Then you put them in the car, which they also don't like. This means that they are going away from their patch, in which, if you are a cat, you are the king or queen. They have their own territory, and now suddenly you are taking them away from it.
It's even worse when they get to the vet's waiting room because they are locked in their basket with other cats all meowing, and they are surrounded by – wait for it – dogs! Talk about stress! It is really no fun at all for a cat.
It Doesn't Have To Be Like That
But it doesn't have to be like that in College Station, Sugar Land, and a lot of the other areas of Houston, because at Chasing Tails vets you don't come to us. We come to you. We are a mobile vet service, which is about as pet friendly as you can get.
When you use our mobile vet service, your pet – cat, dog, hamster, budgie, whatever – doesn't suffer any stress whatsoever because he or she is at home. Where they belong. With their family. And in the case of your cat, still king or queen of their territory.
With our mobile service there is no stress at all, but rather the opposite. We find that a lot of pets treat us as friends visiting, especially dogs and cats. A lot of them are excited to see us, believe it or not.
Apart from that, it is just like going to the vets (except that you don't have to) because we have everything that we are going to need in our mobile hospital. If we diagnose your pet with a certain condition that needs a prescription medicine, it's no problem because we have it on board.
Save all the hassle and stress with our mobile vet service.