Pet owners in College Station are picky. They want the best College Station veterinarians for their dog or cat. They want a vet who understands their needs and the needs of their precious dog or cat. And they want convenience.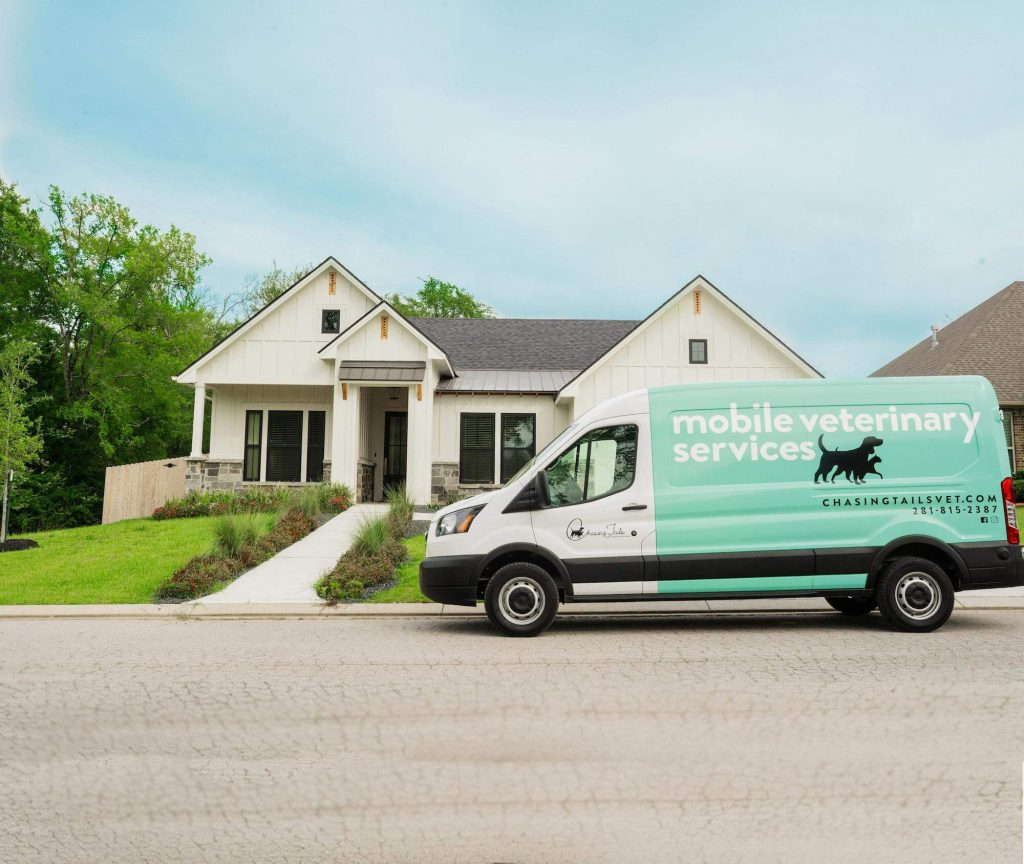 However, they also get upset when they have to take their pet to the vet because dogs and cats don't like going to the vet, and it shows. They get nervous when they are sitting in a waiting room surrounded by lots of other animals of all sorts, so it makes the pet owner feel uncomfortable as well.
In the case of cats, it is even worse because they have to trap the cat – their best friend – in a little basket with a wire door so that the cat can at least see outside. Cats do not like being trapped. They are free-roaming creatures and under normal circumstances they come and go as they please. Hence why many cat owners install a cat flap. So, it can make the cat owner feel that they are treating their cat badly, even though the cat needs to see a vet.
Yet There Is An Answer for Residents of Houston, College Station, and Sugar Land Texas
And yet there is an answer to all of this and that is the College Station veterinarians who come to you. Yes, at Chasing Tails our vets will visit your pet at home with our mobile surgery.
What this means is that your pet – cat, dog, parrot, hamster, or whatever – is not going to get upset and worried because he or she is right at home with the family. In fact, at Chasing Tails, we often find that a dog will come bounding up to us with wagging tail when we come through the door and treat us as old friends. Cats quite often come over and brush themselves up against our lower legs while quietly purring.
We can do everything that a vet can do in a surgery at your home. If your pet needs medication we can supply it straight away. We can do routine check-ups and treat illnesses and injuries. We can provide a chip so that if your pet gets lost that chip can be traced and your pet returned to you.
If you have a new kitten or puppy you can invest in our kitten or puppy package which covers three house calls, vaccines and boosters, intestinal parasite screenings, 3 de-wormings, and one month flea and parasite prevention in order to get your new friend off to the best start in life.
Our aim at Chasing Tails is always to be the best College Station veterinarians one dog, cat, hamster, or even horse, at a time.